In a world of certifications, certificates and little digital diplomas - or simple PDF files, it's hard to decide which course to take and which certification to apply for. However, there is one certification that stands out above most, not just because of the effort it takes to earn it, or who endorses it worldwide, but also because of the prestige it brings to those who hold it. Here you'll find the most useful tips, some links to free test questions and simulators, and practical information for sit for and pass the PMI-ACP certification examination.
What does PMI-ACP mean®?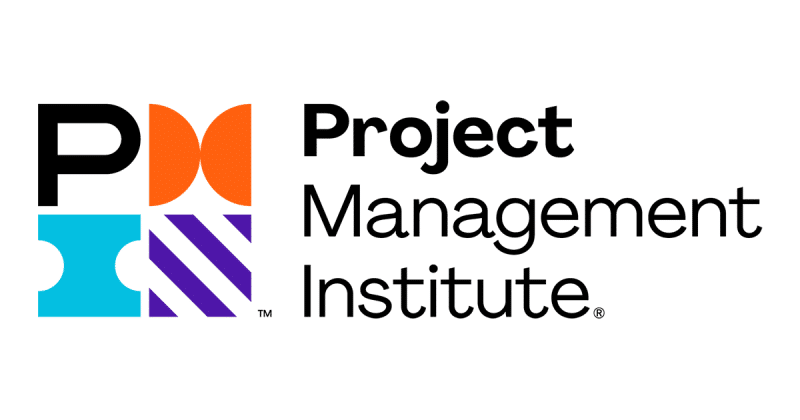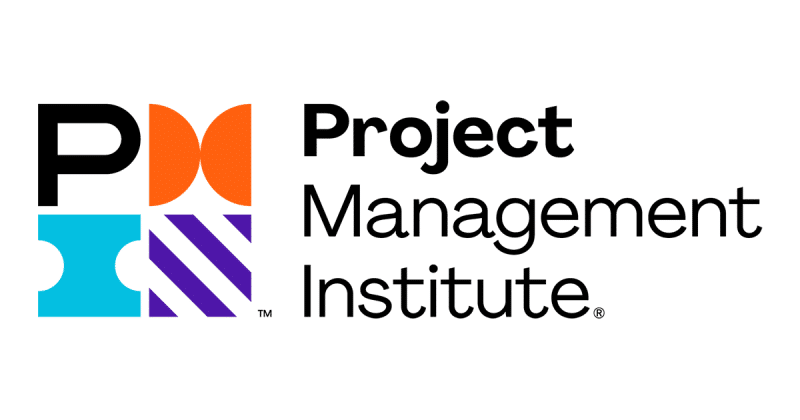 The certification PMI Agile Certified Practitioner is the certification that recognizes knowledge and skills related to agile thinking. The Project Management Institute promotes through this certification an agile mindset or agile thinking (agile mindset) as a key tool in high uncertainty or changing environments. The PMI-ACP certification is one of the most prestigious and recognized agility certifications in the world - and I'm not just saying that, you can see these articles that back up what I say [1][2]. It is also one of the best supported and with greater professional projection. Do you want to know what it takes to pass the exam and get the PMI-ACP certification? Here I tell you how.
What is the relationship between PMP® and PMI-ACP®?® and PMI-ACP®?
PMI is a world-leading organization in project management and - more recently - in agility and agility at scale or organizational agility.
Although PMI has not been characterized as a cutting-edge organization, its transformation in recent years has been a dynamizer of the profession and, with its trajectory, has brought seriousness and structure to a world full of mediocre certifications and training and courses of dubious quality and little impact.
And the evolution of PMI and its standards and frameworks has been years in the making. The PMI-ACP certification is in itself a very complete and broad vision certification. However, hand in hand with another certification such as PMP - PMI-ACP - is a very complete and broad vision certification. Project Management Professional, PMI-ACP certification is a differentiator that is difficult to match in the job market.
Evolution of Agility within PMI
Many believe that PMI is a closed "privileged" group where only an "enlightened" few can participate. Nothing could be further from the truth. PMI is a vibrant community of professionals, of all ages and lines of thought, who work tirelessly to structure, improve and deepen the values, principles and practices associated with project and team management.
The initiative, which would later result in what we know today as PMI-ACP, was born in the late 2000s. Subsequently, a call for members and people recognized in the community as "agilists" was made to participate in the pilot program. People participated in this program structuring, among many things, the conceptual basis - mostly books on agility -, the role that a PMI-ACP certified professional would exercise in theory and, of course, the PMI-ACP certification exam.
On September 15, 2011 the PMI-ACP certification and exam was opened for the first time. That same day, early EST I took my exam and passed the exam and got my certification. For several years PMI has been working steadily on deepening and expanding the profession and agility, on a personal, group and individual level.
PMI-ACP and Disciplined Agile
In August 2019, PMI announced the purchase of Disciplined Agile and, with it came new opportunities to contribute to the profession and a clear path to the specialization of management professionals in "agile" industries and companies.
However, it is a common question as to how Disciplined Agile (DA) and PMI-ACP are related, or if DA is going to replace PMI-ACP certification and if DA is meant to replace PMI-ACP. So I'll leave you with a summary of the points shared by Scott Ambler - part of the group that created Disciplined Agile - not too long ago:
1. PMI-ACP is not going away. The PMI-ACP program has been very successful.
2. DA and PMI-ACP are a good fit.
3. PMI-ACP certification will evolve over time.
4. Teams working together (DA and PMI-ACP)

In short, you have nothing to worry about, certification is only getting better.

Scott Ambler - The Disciplined Agile Blog (July 2020)
The impact of PMI-ACP on PMBoK
If you are passionate about management and have been closely following the evolution of PMI and its relationship to agility for several years, you have surely noticed the deep and purposeful transformation of the Project Management Fundamentals Guide - or PMBoK for short.
From version 4 to the upcoming version 7 which has already been released for peer review and is in pre-release today, you can see how agile and PMI-ACP came to transform the profession, and only for the better!
That's right, within PMI there is a constant debate between expert volunteers and enthusiasts. You can imagine the clashes between the lines of thinking - what today we would call "traditional" and "agile". Some of course, as in any large community, believe they are different and irreconcilable. Others, like me, have been working for more than 10 years to build common ground, a space for input and complementarity, rather than getting bogged down in differences.
The new PMBoK version 7 is agile from its core
Today, PMI is about to release its new version of the famous PMBoK. And it announces it for this 2021 as follows.
However, rapid improvements in technology and the need for organizations and professionals to adapt more quickly to changes in the marketplace have caused our profession to evolve. Practitioners are now tasked with identifying the right delivery approach (predictive, adaptive, or hybrid) to get the job done and deliver value. To ensure that the PMBOK® Guide - Seventh Edition remains relevant, it must reflect this flexibility and assist the practitioner in managing the project at hand to deliver products that enable the intended outcomes.

PMI.org
It is indisputable that this unified vision. Management has taken advantage of each paradigm and a new future for the profession is emerging. At least for this decade. The relationship between project management and agility is deep and rich. If you are interested in the subject I invite you to read What is the relationship between agility and projects?
PMI-ACP or Scrum Master?
This is a very common question. And it's not about which is better or worse. Remember that it is the people who play a good, average or bad role. The Scrum Master is a specific role within a framework for a team. Becoming PMI-ACP® certified does not limit you to one role and allows you a broad view of agility.
From the point of view of "certifying", being SM frames you in a team - of no more than 10 people, with a specific role. Being, for example, PMP + PMI-ACP opens the space to lead and/or coordinate multiple teams and, why not, have several SMs under you. Being a certified SM can represent your facilitation capabilities, being PMP + PMI-ACP speaks well of your financial management and control capabilities, for example, to manage suppliers and coordinate multiple contracts within a large project with agile teams - something a SM in your role surely doesn't enjoy.
Remember, today we talk about agility, Scrum, Kanban, innovation, agility at scale, organisational agility, Lean Portfolio Managementand many more frameworks. PMI-ACP certification speaks to your knowledge and skills. The certification exam is totally oriented to the experience and application of different practices that are governed under the agile values and principles. A demanding certification is synonymous with effort and dedication.
In my case, I am PMI-ACP and DASSM certified. I have served as a Scrum Master, Scrum of Scrums (RTE or Senior Scrum Master) and of course, as a project manager - more predictive line under PMI. My experience and the opportunity I have had on projects has only forged in me a broader view of the profession and a particular liking for the multi-disciplinary perspective of PMI-ACP.
What are the requirements to become PMI-ACP certified?
Unlike other certifications and certifications, PMI-ACP has requirements - and they are not trivial. The first tip I give you for the PMI-ACP exam is to validate that you meet the requirements. These are:
If you have a professional diploma or equivalent:
Specific experience in Agile ProjectsMinimum of eight (8) months participating in agile projects or teams or using agile practices such as Scrum or Kanban. You can demonstrate this experience within the last three (3) years.
Twenty-one (21) contact hours - study or agility courses to prepare for the exam.
If you don't have a vocational diploma, but you have completed high school or have a technical degree:
General Project Experience: Minimum twelve (12) months of experience working on projects - as part of the team or leading. You can demonstrate this experience within the last five (5) years. That is, you do not need to have worked exclusively on projects in the last few years. Example: If you were part of one or more projects over the last five years, you can add up all of that experience towards your twelve months.
Specific experience in Agile Projects: Minimum eight (8) months participating in agile projects or teams or using agile practices such as Scrum or Kanban. This experience can be demonstrated within the last three (3) years and is in addition to general project experience.
Twenty-one (21) contact hours - study or courses on agility that serve as preparation.
How many PDUs do I need to take the PMI-ACP certification exam?
This is a common mistake, but don't worry, you don't need PDUs to become certified. PDUs are only for those who wish to renew their certification and must demonstrate their interest and commitment to the profession - that's why PDUs stand for Professional Development Units.
How do I report my project experience?
The process is simple, so don't be alarmed by the process. PMI, on its website, has a system for reporting activities that demonstrate your experience. Here are some tips on how to do it correctly:
Working in agile teams is not always associated with a project. It can be used as a management model for a team in an organizational area. You don't have to look only for projects.
You may be part of a team on an "initiative" such as implementing an ISO management model or developing a new service, or promoting a new product. You can document these efforts as projects - they have a start and an end and a specific objective [1]

The more traditional definition of a project defines it as a temporary effort, i.e. with a beginning and an end, and which produces a single result.

.
Avoid overlapping projects, working on two projects at the same time does not give you "double" the experience.
If you have taken a preparation course, ask your instructor or facilitator for support in your enrollment process.
Preparing to take the PMI-ACP Certification Examination
If you are experienced enough to apply for the exam, I recommend taking a preparation course. The preparation courses for the PMI-ACP certification exam may not teach you new things - although I'm sure you always learn. Even I as an instructor always learn something new in every course and with every group. The course should be useful for:
Unify concepts and terms - many words have different meanings in different contexts - like backlog, or burndown, like iteration or sprint. The course should help you align those terms to the exam.
Dig deeper. Beyond experience, there is a formal theory that is good to know, maybe you are missing something.
Know the tracking and control models. This is the most common, in practice - and in my experience - few agile teams are data and metrics oriented. These courses should give you a good idea of performance tracking and control models.
Learn some tips for the exam. Without hesitation, in the course you should learn a little about the exam and some tips to keep you focused and free of distractions.
Access simulators and reference questions.
PMI-ACP Certification Exam Questions
The reference or test questions for the PMI-ACP certification exam allow you to validate the concepts studied and confront the assumptions. These test questions are developed by other people - who do not have access to the development of the real questions - and are therefore subjective.
The best advice for preparing for the exam is to answer and analyze as many of the test questions as possible. That is, don't just focus on validating whether the answer is right or wrong, try to justify your choice and debunk the author's choice - as if it were a process of debate or argument (unless your answer is blatantly wrong or you simply don't know the answer). This is key to strengthening your judgement and your ability to discern between answers. Remember these three reflection questions about your answer:
Why did you choose a certain option?
Why did you rule out each of the other options?
If you can't decide, is it doubt, is it ignorance or do you have arguments to support each option?
The good questions The test questions and answers are very helpful in understanding the structure and dynamics of the exam. But remember, the goal is not to learn the questions and answers by heart. The goal is to validate your understanding of the concepts and your argumentation skills during the PMI-ACP certification exam. It is not a memory game.
Finding practice questions for the exam is a challenge. Some are conceptual questions and stray from the actual exam outline. Below I share a reference list of websites with test questions. Some of them for free. Many of these sites also have developed products and services of greater complexity, coverage and depth to prepare.
PMI-ACP Exam Question Types
One of the most common queries I have been asked during my courses and lectures is related to the structure or types of questions in the exam. We can classify the questions into two main groups. However, if we are talking about advice for taking the PMI-ACP exam, it is always good to validate the guide published on the PMI® websiteExam Content Outline. Known as PMI Agile Certified Practitioner Exam Content Outline.
Knowledge and skills
Tools and techniques
It is important to note that almost all of the questions will be situational. This means that the test does not seek to validate "meanings" or "terms". The test is geared towards validating your judgment and reasoning. It places the reader in certain situations and in the context of applying agile values and principles. This makes the certification exam very different and more difficult than most. That is part of its prestige. It is not a pocket certification and certainly not to be confused with a "certificate" (certificate in English).
Test Questions for the PMI-ACP Certification Examination
Here are some test questions to get you started on your practice. Some simple, and some more complex ones will give you a sense of the challenge you will face on the PMI-ACP certification exam:
---
Question 1: New project in the organization
You have been selected as the leader of a new project. This project will be the first application of agile management methods. The project sponsor asks you about your recommendations for adapting a new methodology to the organization. What should you answer?
Adjusting each of the practices in advance to the reality of the company will allow us to accelerate the adoption process.
Adapting the methodology is necessary to ensure good understanding by the team.
Keeping practices unchanged will help the team to understand the methods and consolidate an approach. In the future we will be able to evaluate adaptations based on our own experience.
Promote the design of practices and methods by the team to achieve prior consensus and wider adoption.
Look here for the correct answer: [2]Correct answer to question #1. This question makes direct reference to the maturity model. Shuhari. Since the question makes it clear that this is the first time the organization is adopting a new management model, the recommendation would be to adopt the practices without modification to understand their value and then judiciously promote adaptations or improvements - The most appropriate or correct answer is option 3.
---
Question 2: Unpassed Iteration
The team worked hard over the last few weeks and has completed the iteration. However, it has not been fully "approved". What does this most likely mean?
The team has completed the work, but fell short of testing.
In testing the product increment, the customer thought of another feature to add to the backlog.
During the iteration review, the customer decided that the team had not completed one of the selected backlog items for that iteration.
The product increment has not passed quality control tests.
See here for the correct answer: [3]Correct answer to question #2: When considering that the team has "completed" the iteration, it is assumed in methodological terms that all the work required to consider a deliverable ready has been completed - we call this definition o done. So options 1 and 4 would not be within what we believe should be done within the iteration - although I admit that the model may be a bit more complex. Point 2 does not talk about problems but about new requirements or improvements, so there would be no reason not to approve the increase. The option we are left with is 3.
---
Question 3: New recruitment
The Director of Talent Management turns to you as an Agile expert because they need to hire a person to fill the new role of Product Owner. You explain that the Product Owner focuses on:
Facilitate planning and retrospective meetings.
Act as a servant leader of the team.
Organize the work of the production team.
Maximize the value of the product or service under development.
See here for the correct answer: [4] Correct answer to question #3: If you are clear about the difference between Scrum Master, Project Manager and Product Owner, you know the correct answer. However, remember that leading and organizing (options 2 and 3), is associated with a more traditional or "boss" role. The Scrum Master is a service leader (option 1). The correct answer is option 4.
More PMI-ACP Exam Test Questions
Test questions are never enough, so here's a list of the best collection of questions and simulation tools - free or demo versions. If you have any suggestions or I've skipped any great options, feel free to leave the link in the comments.
Tips for answering test questions
Here are four tips to help you answer the test questions correctly.
Quickly discard the options. Eliminate from the choices the answers that don't make sense to you. This will help you focus on the ones that are good choices.
Deny the question. This is a great alternative for ruling out options, e.g.: "What's the best you can do?"You can answer it by thinking of "What can you stop doing?"- this will highlight the less "better" options.
Mark questions. It is possible that the answer to one question will be part of the wording of another question in the future - mark the questions and use a notepad to write down the number and a word or short phrase to help you remember what question you have. This way you can go back more quickly.
Answer all the questions. Don't leave questions unanswered, if you have doubts, mark it, answer one option and continue. Unanswered questions are your worst move.
Other considerations and tips for the PMI-ACP exam
The value of a certification lies, in part, in recognizing oneself as part of a group. According to McClelland's Human Motivation TheoryWe call this "membership". PMI is not a group of strange beings hiding behind a corporation. Once you are PMI-ACP certified, you are PMI too. You can participate in forums, contribute to improve and help develop the profession. Beyond the job benefits such as new opportunities, promotions, or salary increases, certification is a new responsibility.
Take the test in the morning hours - or when your brain is most lucid and rested.
Take the exam in your language. You will always have the option to view the question in English. Don't think it has been mistranslated, it's unlikely. Translations are done by other volunteer members with the support of professional translators. Each question is discussed at length by other volunteers.
If you are still concerned about the language, take a course where the instructor or facilitator always presents the concepts in your language, but highlights the key terms in English so you can identify the terms more quickly.
Still in doubt?
Becoming certified is a process that deserves commitment and dedication. A good certification, that is, one that best represents your professional potential and also gives you an advantage over others in your role, will certainly demand more from you. Remember, if the certification was easy to obtain or did not represent a professional challenge, what limits other people from obtaining it? Does it really differentiate you from others?
Although PMI-ACP and Disciplined Agile are not the only agile certifications in the world, the fact that they are backed by PMI speaks volumes about their future.
If you have questions or need help in your application and certification process, leave your questions in the comments.
Author's comments and notes[+]